I never participated in reading challenge, reading challenge from Aentee at Read at Midnight is my first time. I just can't stick on a tbr list but will try this time! #TheReadingQuest is just too awesome to skip. The art is not mine. All credits to CW at Read, Think, Ponder.
This challenge is seriously so awesome. I'm hoping I'll have enough time to read all 25 books. Not sure though because August is a crazy for me. I decided to start with the mage since it's the path I'm interested in the most. Mage ➜ Knight ➜ Bard ➜ Rogue.
I filled most of the boxes and left some free choices depending on my mood. I'll reorganize all my entries once the reading challenge is over.
WRAP UP
Mage:
Book 1 – One Word Title
I buddy read it with a friend of mine. I read the ebook so will count the ebook pages. I had so many conflicted feelings about it. Sometimes I loved it, other times I completely hated it. know it's a "forbidden" type of story but the love interest, Evan disgusted me but I liked Maisie. That's why the rating is: ✮✮✮
10 EXP 32 HP
Book 2 – Magic
Another BR with my friend Annie (doing this challenge together). We both adored this book. Duh, it's IA. Maybe it's not as good as the first one but we loved it nonetheless. Can't wait to read the 3rd book after the reading challenge! I was planning on reading this book for a book written by 2 authors but we just couldn't wait any longer to read this. Therefore, we will be reading Fate's Edge for that quest now. Both work for both. The magic system in this book is quite related to elements and supernatural powers. We have psychokinetic, aeronautic, truthseekers, illusion mages, and so much more! I also read the ebook so will count the ebook pages. Rating: ✮✮✮✮✮
10 EXP 41.6 HP
Book 3 – Based on Mythology

This book was more than I expected it to be. Yes, it has some cheesy parts but overall, a fun read. I just love Hades! It's about Lina who takes Persephone place et vice versa (switching soul and not bodies) and Lina has to visit Hades as Persephone to return Demeter's favor. Unsurprisingly, she falls in love with Hades. I read the kindle edition.
10 EXP 41.7 HP
Book 4 – Different World

Yes this book was slow paced, yes it wasn't as good as the final empire but I loved it. The ending was quite unexpected, Sanderson is a genius, I read this book in no time. I just adore these characters. Rating: ✮✮✮✮✮
10 EXP 79.6 HP
Then I started the Knight's Quest:
Book 5 – first book in a series

I hated this book. I hated the protagonist and everything about him. Not for me. Rating: ✮
10 EXP 38.4 HP
Book 6 – Verb in the Title

I read this book in one sitting!! Amazing! I had my doubts after the reviews I've read because they have a point, so much drama in this one. However, thanks to that, I started reading this book wary with the lowest expectations. And I adored this book. We're introduced to some amazing characters like Christopher and we discover more about others we were dying to know. Rating: ✮✮✮✮✮
10 EXP 38.4 HP
Book 7 – Weapon on the Cover

The last kingdom was slow at first but the pace eventually picks up. It's historical fiction, I didn't like the writing style much but the ending was great. will be continuing this series and can't wait to watch the tv series! Rating: ✮✮✮✮
10 EXP 33.3 HP
Book 8 – Red cover

I loved this book!!! I enjoyed it a lot! If it wasn't for this challenge, it would've taken me ages to read it. Only gave it 4 stars because it's too similar to other books and Darrow was a bit too perfect but who cares, I agree with the hype. Rating: ✮✮✮✮
10 EXP 38.4 HP
Moving to the Bard's Quest:
Book 9 – TV/Movie Adaptation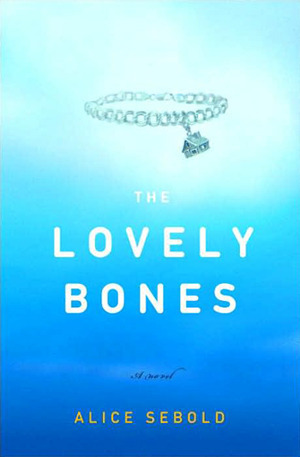 Sadly, I didn't like this book. I listened to the audio narrated by the author who sadly did a poor job in reading her book. The narration was dull and boring. Also something happened at the end that is very disturbing which sealed the 1 star rating.
10 EXP 32.8 HP
Book 10 – a Fairy Tale Retelling
Well, I was expecting the worst, strangely, it wasn't the worst! So obviously it wasn't good either but not that bad. Still overrated but I expected the worst. I listened to the audio of this book which was narrated well. I'm not the biggest fan of Cinderella retellings because they're almost always the same. Rating: ✮✮
10 EXP 32 HP
Book 11 – Striking Typography
Another audio that I didn't expect to like. Turns out it's really fun and enjoyable. The narrator did a good job and I'm looking forward to watching the movie. It saddens me that the author committed suicide because of his mental illness that we get glimpses of in this book. I read somewhere that 80% of the story happened with him. Rating: ✮✮✮
20 EXP 44.4 HP
Book 12 – translated book

At last, I've read this book! It took me longer than I expected and I understand why it's taught at schools. It's what every teenage go through –although her conditions were a bit more extreme. Rating: ✮✮✮✮
20 EXP 35.1 HP
Next, Rogue's Quest:
Book 13 – a banned book

The Handmaid's Tale is truly outstanding. This is really every feminist's worst nightmare. The book was confusing at first, the narrator kept so much to herself and at one time, the flashbacks – present got me a bit lost. I already knew the story because I watched the trailer many times. Other than that, I have no complaints. Banned and unbanned in the Judson, Texas School District, challenged as a requirement for Page High School International Baccalaureate class and as an optional book for Advanced Placement reading courses at Grimsley High School, Guilford County, N.C., and Challenged at Lawrence Park Collegiate Institute, Toronto.
Can't wait to watch the tv adaptation, I even heard it's better than the book! I'm also glad they're making a sequel because we had an open ending. Rating: ✮✮✮✮
10 EXP 32.4 HP
Book 14 – cover with a partially obscured face

This book was so fun! I really like Merit, she's so cool. Can't believe I've waited so long to read this book. I feel like I want to pick up the next book right now! I had a hard time choosing a suitable book for this challenge because I already read 2 other books that fit this description kinda better (Prince of Thorns and Wonder Woman: Warbringer). So even though half of her face is not that obscured, I hope it still counts! Rating: ✮✮✮
10 EXP 35.6 HP
Book 15 – less than 500 ratings

I wasn't planning on reading his book for this challenge. Wanted to read Artemis but alas, I was short on time and by the time I wanted to read it, it already had a few ratings above 500. This book was on my tbr list (for whatever reason I can't remember). So I read the Death of Lila Jane. It was a quick read. The romance was too rushed and insta-love by one part. Everything happened so quickly. Unreasonable. Still enjoyable a bit and that's why the 2 stars. Rating: ✮✮
10 EXP 28.3 HP
Book 16 – small press

I couldn't find a small press I'm interested in reading so I read instead of an indie book recommended by a friend of mine. I honestly didn't like it at all. It has nothing to do with epic fantasy. The characters were supposed to be adults yet I couldn't help but feel like they're still teenagers. No character depth, the story too fast for this genre, boring even in the midst of events, and predictable. I know this is an indie book and I shouldn't be harsh but.. but that's the truth. I didn't even say anything about the writing. Rating: ✮
10 EXP 27.7 HP
With that the 4 quests are finished.
Now to the sides quests:
Book 17 – Potions/book concocted by 2+ authors
This book was disappointing because it doesn't meet the Andrews, a wife and husband writing team, standards. It had also some big mistakes that I can't just ignore. I'm honestly at this point reading The Edge just to reach the Innkeepers chronicles. One book is left yey! I liked this book because of George and Jack, however, I didn't care much about Kaldar and the ending was so rushed. If it wasn't for the 2 big mistakes they made (like replacing John with James in the bible) I would've given it 3 stars and only for the reason I mentioned earlier. The boys are adorable. Rating: ✮✮
10 EXP 38.4 HP
Book 18 – Multiplayer/BR a book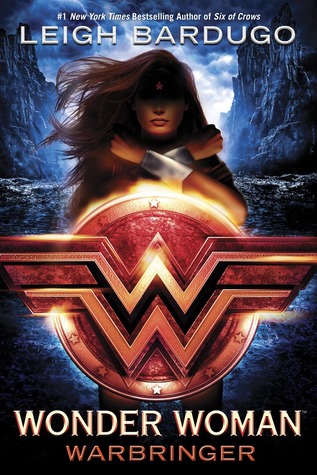 I wasn't expecting much when I started it, not a DC fan and I haven't read much by Leigh. However, I'm still surprised with all the positive reviews. I didn't enjoy it at all. Besides Diana, I didn't like the characters. Read my full review here. Rating: ✮✮
10 EXP 38.4 HP
Book 19 – Grind/ 500+ pages

From the start of this challenge, I've decided to read this book for the +500 pages because I was looking forward to reading it. However, after ACOWAR, I wasn't waiting for something outstanding and I didn't get that.
3 stars for now, might lower my rating later. The first 2/3 of the book were fillers while they didn't bore me to death, they certainly could've been shorter. Over 650 pages for this are a bit too much. Also, the endless Aelin's praise annoyed me. She's like a god in this series.
I got tired of the eyes understanding thing. Everybody in this book can tell anyone the other's personality from their eyes. For God's sake, I understand that Maas wants to tell us about the other characters' traits but it doesn't happen like that! No one is that observant! It's not even possible.
Rating: ✮✮✮
10 EXP 70.2 HP
Book 20 – Respawn/Previously DNF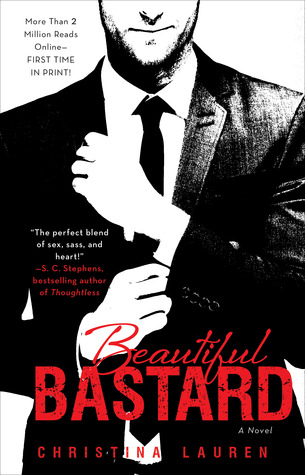 I left this book for the end because it would depend on how much time I have left. I didn't have much time or I would've read outlander. It'll have to wait for a bit. I finished beautiful bastard and I'm still sticking on my 1 star rating. This genre isn't for me anymore. Rating: ✮
10 EXP 30.8 HP
Book 21 – Animal Companion/animal in the Title

Another book I was planning to read is Harry Potter and the Order of the Phoenix. Sadly, I haven't read the whole series yet. Now I still have 2 books left! I had mixed thoughts after reading this giant because while I absolutely loved some things, others just irritated me (like Harry..). I'm still not sure if I want to give it 4 or 5 stars… details in this post.
10 EXP 80.7 HP
Book 22 – Mini-Game/Graphic Novel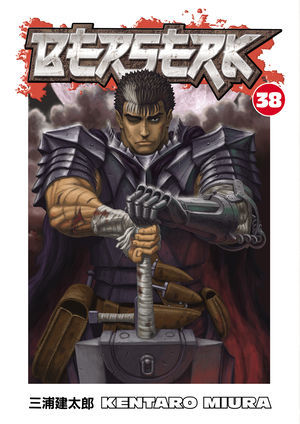 Of course, I loved this volume. I even read vol 39 too because I had no idea they were out. It's back on hiatus now. Again. One of my favorite manga of all time! Rating: ✮✮✮✮
10 EXP 20.9 HP
Book 23 – Expansion/Companion Novel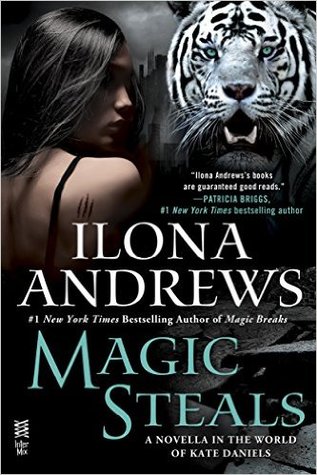 This novella was about Jim and Dali. It was fun. While we don't see much of her in the books, she's still an interesting character and I'm glad the Andrews gave her own story. 4 books by Ilona Andrews.. 7 books left to read before the end of the year! Of course, not counting the novellas. Rating: ✮✮✮
10 EXP 8.2 HP
Book 24 – Time Warp/past or future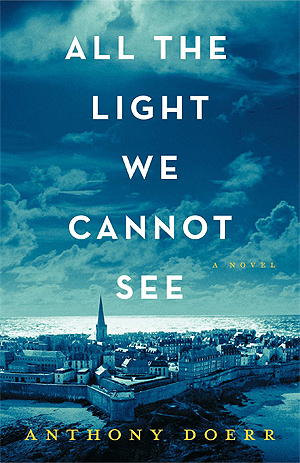 I was originally planning on reading Anne Frank's diary for this quest, however, I started Sword of Destiny and I couldn't continue it because it was so boring. Only read a few chapters but still. It put me in a reading slump for a few days.. only listening to audios so if it wasn't for it, I might have had time to read Outlander. Anyway, this book was good, something you appreciate when you finish. The story is also slow but enjoyable. I loved the characters, especially Werner. I'm glad I finally I read this book, it's been sitting on my shelf for over a year. Rating: ✮✮✮✮
10 EXP 53.1 HP
Book 25 – Open World/Whatever You Want


I wanted an audio to listen to and Inkheart seemed like a good choice. However, I didn't like it. It was boring. I'm too old for this. The book wasn't bad just not for me. Rating: ✮✮
10 EXP 54.8 HP
Social Media links (Instagram):
https://www.instagram.com/p/BY1qIV4D7U7/?taken-by=fulltimefiction
https://www.instagram.com/p/BYi5lqSDk2F/?taken-by=fulltimefiction
https://www.instagram.com/p/BYJ0DJjDg0_/?taken-by=fulltimefiction
https://www.instagram.com/p/BYdWIktDj3S/?taken-by=fulltimefiction
SCORE:
Level 9; EXP: 420; HP: 1012
This challenge was harder than I expected. After finishing, I just wanted to a break form books, which didn't happen of course. I'm glad I managed to read around 10 000 pages however, not all of the books were my first choice. I'm sad I didn't read Outlander because not enough time. Cosidering that the weekends were always busy for me and so were the first few days of this challenge, I did well I think. Some books took me longer than I expected like Tower of Dawn, Diary of a Young Girl (which I was trying to read in one sitting, BAD decision), and Harry Potter (mainly because of the copy I own). Still others took me no time at all. For example, I finished Prophecies Awakening, the Death of Lila Jane, and 80% in one day (over 700 pages in one day!). However, I thik tha"s because the books were short. I don't think I'd manage 700 pages in one day if it was the same book (Tower of Dawn is a good example). I'm looking forward to the next reading challenge Read at Midnight will host in the future because I will be participating for sure! university will start next week, doubt I'll have time to read anymore.